One year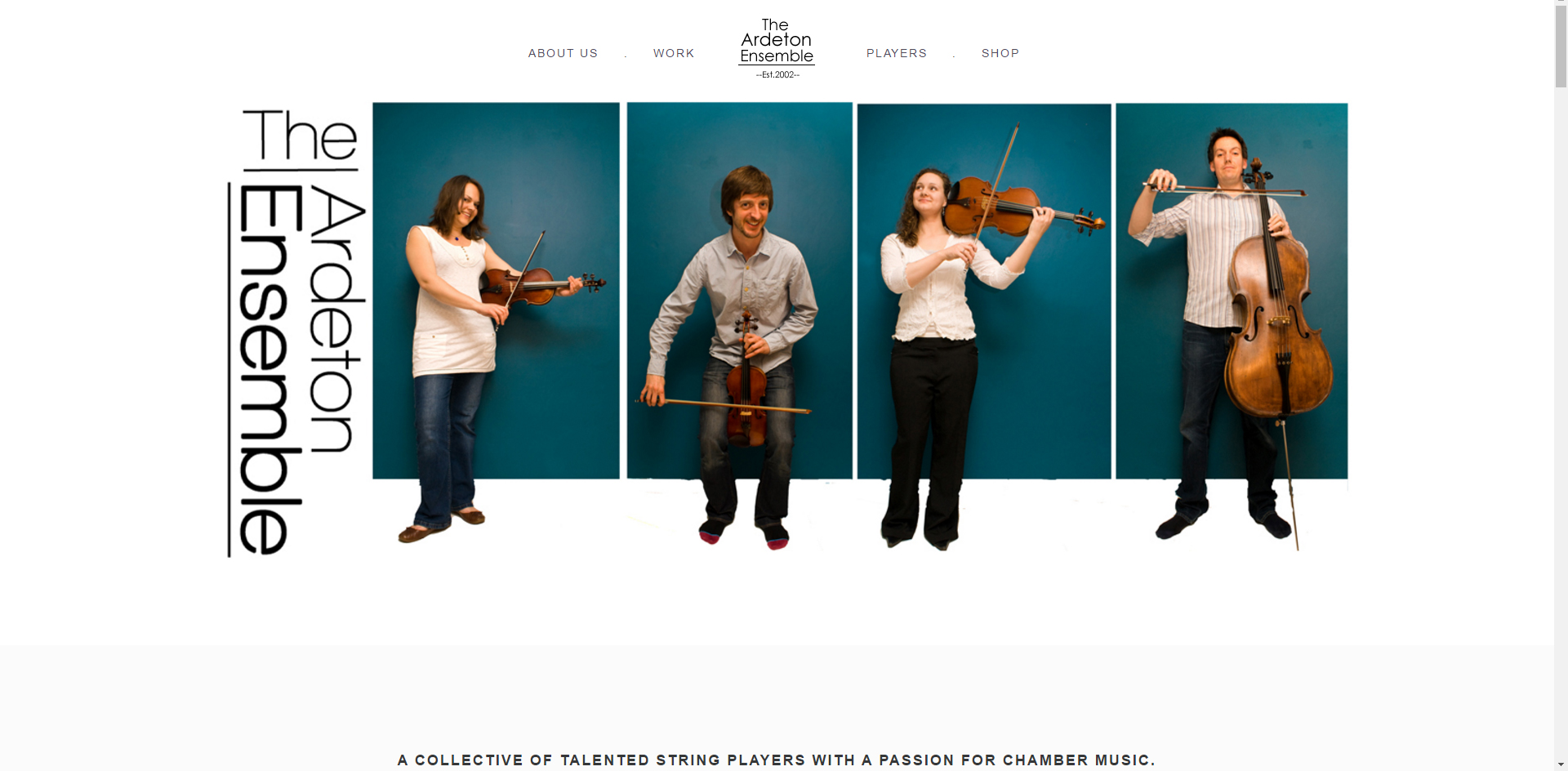 after forming The Ardeton String Quartet, we formed The Ardeton Ensemble. Since 2002 we have performed for music societies, festivals, major events, and appeared on TV, film and Radio under this name. The group has become well-known for its lively and engaging performances of both staple repertoire and lesser-known works, and has a number of bi-annual repeat bookings.
The Ardeton Ensemble performs primarily as a string group (quartet, trio etc), but has colloaborated over the years with pianists, an oboist, a clarinet player, and many other musicians to perform a recital programme at a number of venues. The Ensemble also performed in Norway as part of a tour focussed in Risor and the surrounding area.
As well as recitals, the group are regularly used as session players for recordings, and run workshops on composition and performance for schools. It is also the name we use for our tracks on Spotify and Itunes.