Sarah Loveridge
First Violin
Sarah i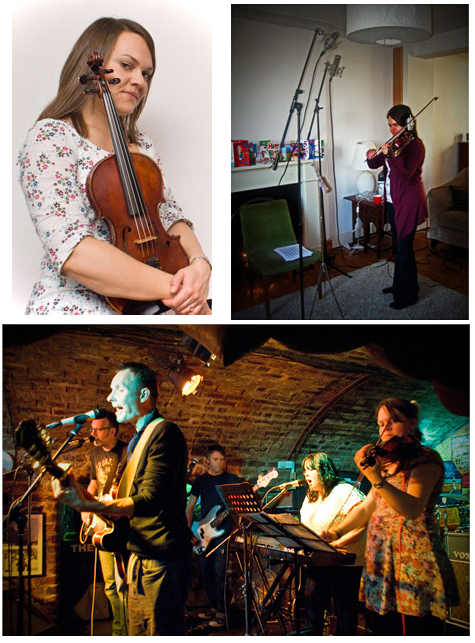 s a busy freelance violinist who works across the UK. She performs regularly with the English Symphony Orchestra, is a member of the Jersey Symphony Orchestra, and works with the Regency Sinfonia, Bath Philharmonia and British Concert Orchestra in the South West. She has also performed with the National Chamber Orchestra of Wales, Southern Sinfonia, and Welsh Chamber Orchestra, as well as performing for many shows and theatre productions. Sarah is much in demand as a chamber musician, leading both the Ardeton String Quartet and the Ardeton Ensemble which perform throughout the country for recitals and public functions. She is also a highly experienced session musician, playing regularly for studio recordings and live sessions for various bands including the Hi-Life Companion, Jess McAllister, Edwin Miles, The Portraits and Tanya Walker, as well as for TV productions and independent films.
Originally from Manchester, Sarah gained a Bachelor of Music degree from the University of Birmingham, before completing Postgraduate Studies in Performance with Lucy Gould at the Royal Welsh College of Music and Drama which included participation in the BBC National Orchestra of Wales Orchestral Training Programme. . For many years Sarah was a member of the Britten-Pears Orchestra which gave regular concerts at the Aldeburgh Festival and Snape Proms in Suffolk. Solo engagements include performing as concerto soloist with the Arion Orchestra at St James Piccadilly, a recital of Vaughan-Williams' violin music for the Calne Festival of Music, and Brahms Sonatas for the 'Music Unlimited' lunchtime series in Chippenham. Alongside her freelance career, Sarah is Head of Strings at St Marys School Calne, has a busy private teaching practice in Chipping Sodbury, and is training to be an ITM Alexander Technique teacher.
Sarah has her own website at www.saraheales.co.uk
Jonathan Cowell
Second Violin
Originally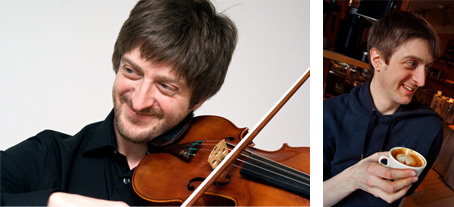 from Kent, Jon studied violin at the Royal College of Music in London and the Royal Welsh College of Music and Drama in Cardiff. He received a BMus Degree from the RWCMD where he studied with Dona-Lee Croft.
Whilst at the RWCMD Jon played with the Cesar Quartet before joining the Ardeton Quartet shortly after it was founded, and Jon played in some of our earliest weddings in South Wales. Jon was selected to take part in a musical exchange programme, and studied at the Newcastle Conservatory of Music in New South Wales, before settling for a number of years in Gothenburg and then Stockholm.
It has been great to welcome Jon back to the Ardeton Ensemble (of which he was a founding member) and now to the Ardeton String Quartet.
Jon is also a qualified teacher of the Alexander Technique with his own website at www.alexanderteacherlondon.co.uk. He also has a coffee roastery in Margate, Kent - Curve Roasters.
January Tewson
Viola
Born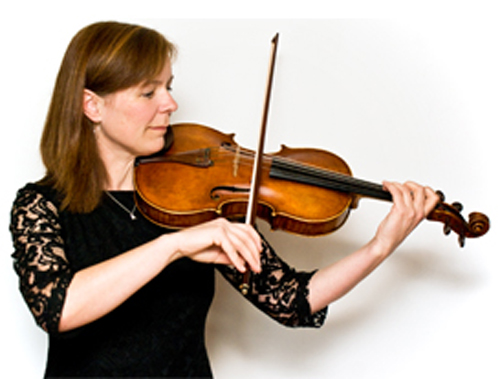 in Kent, Jan studied Viola with Sheila Veryard at the specialist Kent Centre for Young Musicians before studying Music at Bristol University. January then received a distinction in the Advanced Diploma at the Royal Welsh College of Music and Drama before studying with Howard Davies.
Now based in Gloucestershire, January is in demand and an orchestral violist around the country and Europe, playing with Welsh National Opera, Midlands Sinfonia, The British Philharmonic Concert Orchestra, The European Chamber Ensemble, the English National Orchestra, the English Baroque Orchestra and the Boston Sinfonia, as well as touring with the Opera Project and freelancing with many other ensembles. She has also played on backing tracks and incidental music for BBC Programmes, including the drama 'Score', and independent film companies.
Jan is also enjoying working with singer/songwriter Will Purdue.
Dury Loveridge
Cello
Dury is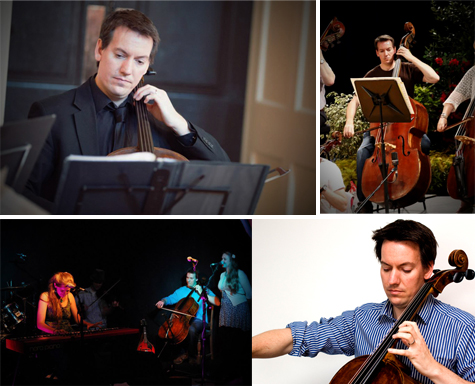 an experienced cellist and regular performer at the Aldeburgh Festival and the major UK concert halls. A member of the Britten-Pears Orchestra for 6 years, he has also played with the British Concert Orchestra, Sinfonia Cymru, National Musicians' Symphony Orchestra and the British Police Symphony Orchestra. His work in musicals include credits as principal cellist for productions of Jesus Christ Superstar, Crazy for You, and West Side Story. His media work includes an appearance on a BBC Commission for the Birmingham Film Festival 2001 called "Percussion", the soundtrack for the Independent Film "The Last of the BrylCreem Boys", and Principal Cellist on an episode of the BBC's "Dalziel and Pascoe". Dury also recently wrote and performed the string arrangements for Cardiff-based singer Tanya Walker on her Fopp records EP The Changing Me. He has more recently appeared on releases by Jess McCalister, The Hi-Life Companion, and his own compositions available on iTunes.
Dury received a Master of Arts degree from the Birmingham Conservatoire in 2001, where he was Principal Cellist of the Symphony Orchestra, Sinfonia, Pelleas and Thallein Ensembles. He also played in masterclasses with Jane Salmon (Schubert Ensemble) and Rohan de Sarum (Arditti Quartet). Prior to this, Dury was an active performer and composer during his undergraduate studies at the University of Birmingham. Specialising in Contemporary performance and composition he had his orchestral work "...on the passing of time..." premiered at the Summer Festival of Music, and in Summer 2004 was solo cellist for a chamber ensemble at the Aldeburgh Festival, premiering works by Young Composers.
Dury is also the web-designer and musical arranger for the quartet. He teaches in a number of the country's leading schools, and at the Thornbury Area Music Trust. He has his own website www.duryloveridge.co.uk
Occasionally it can become necessary to play with a different line-up of players for an event. Unlike most other quartets we only use substitute players who have a long-standing history of playing with the quartet. This ensures that the Ardeton Quartet always plays at its highest standard. Substitute players are drawn from the pool below, and normally only ever for 2nd violin and viola.
Katy Rowe - Violin
Katy grew up in Romsey. In 1999 she was awarded a scholarship to study at the Royal Welsh College of Music and Drama, where she immediately enjoyed an active involvement within the string department. Graduating with a first class honours degree and receiving the college string prize in 2002, she then spent three months at the Newcastle Conservatoire, Australia studying with Elizabeth Holowell before returning to RWCMD, completing her postgraduate diploma in 2004. Awards include the Sir Geraint Evans Scholarship (2003), the Dayas Music Scholarship (2003) and the Eifion Evans Memorial Award (2004).
Katy enjoys a busy timetable playing with the Mavron Quartet, outside of which she freelances with several orchestras, records and arranges string parts for various artists and production companies, teaches the violin and has fun experimenting with sounds at home!
Rachel Clennell - Viola
Rachel undertook postgraduate studies at the Birmingham Conservatoire with International Soloist Rivka Golani. She has played with Orchestras across the UK including the Britten-Pears Orchestra, has entertained on cruise ships, and has taken part in many chamber music masterclasses, including courses in Israel.
Rachel is also a founding member of our sister-group, The Ardeton Ensemble. More information on Rachel can be found here.