Let your guests create the musical backdrop for your day, and dedicate selections from our repertoire to you.
How does it work?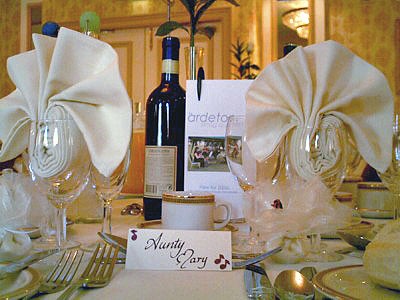 Specially prepared cards are placed on each table, each with a selection of our repertoire. The card invites guests to choose pieces to dedicate to the Bride and Groom, either as individuals or as a table. Guests are invited to sign their name alongside their choices so that you have a lasting souvenir of the music guests wanted played for you.
The card is then passed to the quartet during the wedding breakfast, and we will try to play as many of the selections as possible during your meal.
The benefits here are that everyone will get to hear the songs and pieces they like played during the meal, played to the Ardeton Quartet's high standards