The Great Tythe Barn is one of the Ardeton String Quartet's most frequently visited venues, and certainly amongst their favourites - Violinist and Cellist Sarah and Dury held their wedding reception there in 2010! The staff are fantastic, and the setting is stunning. We're very pleased to be one of their suggested suppliers on their website.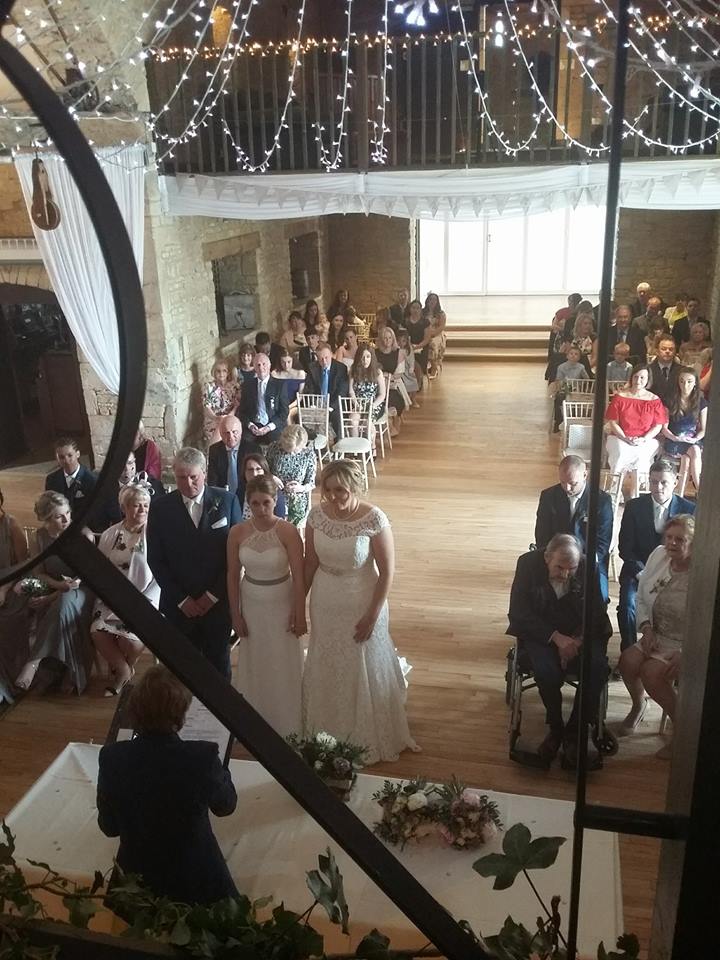 The Great Tythe Barn is perfect for a string quartet to play during a wedding ceremony. There is a minstrels' gallery lit by spotlights and uplighters which allows the quartet to play just above where the ceremony is taking place. This allows us the perfect sight-line to take our cues for when to play, and allows our sound to travel the full length of the barn via the rafters. It creates a stunning acoustic, where the music envelopes the room rather than the quartet becoming a focal point at the same level as your guests.
During a drinks reception there are several places the quartet can relocate to depending on which of the amazing backdrops your photographer chooses to take your group photos against. Whilst on a very sunny day the quartet will need some shade, there is a small raised grass area outside the largest of the cottages which allows the sound to travel across the lawn. Alternatively there is a small wooden gazebo near to the barbecue of the smallest cottage, which can afford us some shade whilst we entertain guests sat at the benches and table within the walled lawn. On a rainy day, there are several options available to us, including playing in the corridor between the two side doors, playing in the larger of the upstairs areas near to the drinks table, or staying on the Minstrels' gallery - we can often create an audience of guests who watch from the opposing gallery!
For a wedding meal we would normally return to the Minstrels Gallery. This not only allows us to be heard evenly by all of the guests, it means that the music remains unobstrusive, allowing the guests to talk freely - they can even pass up the jukebox cards to us if you choose to have them on the table without needing to come up the stairs.